Do you have a start-up that is in need of a touch-up? Are you a bureau that needs new energy in a slow working project?
Client: Heat and Rescue AB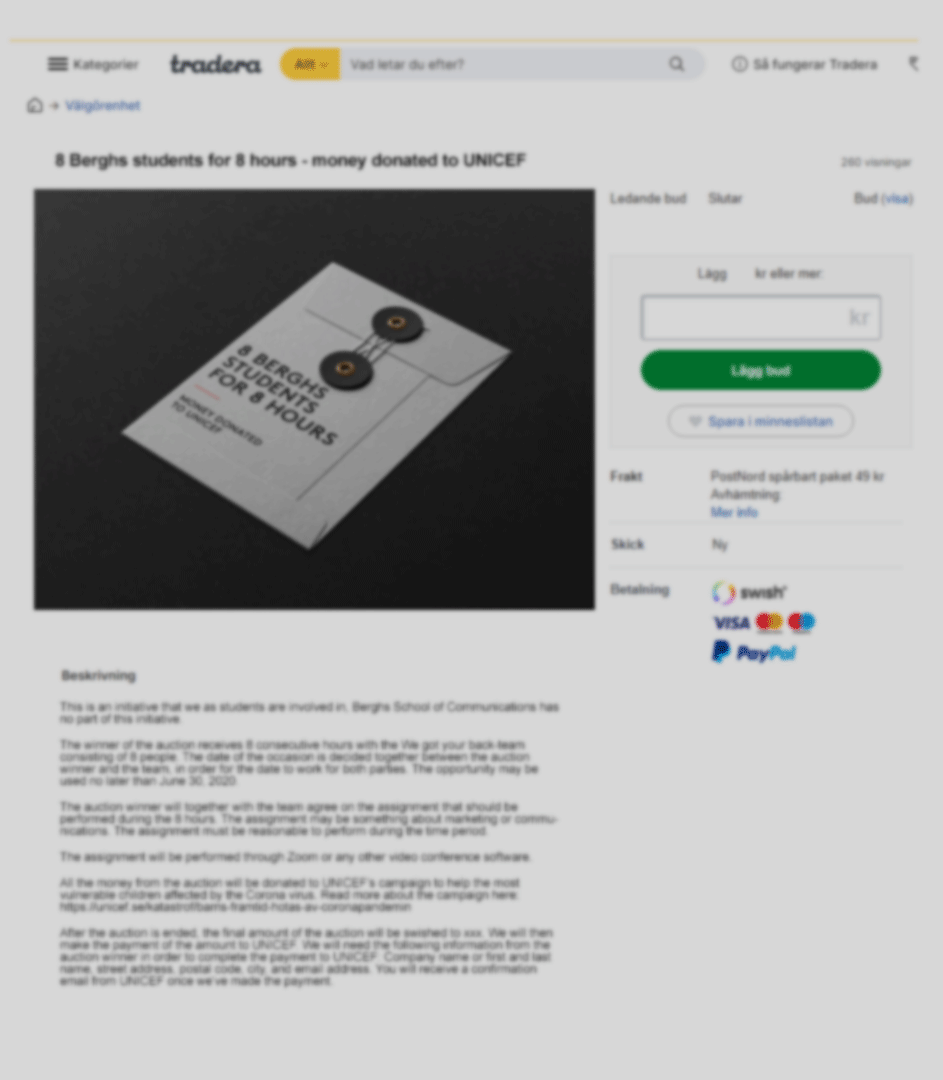 Just as the "we got your back"-concept we created for our client Heat & Rescue (click here to read more), we want to have your back as well.
We are a bunch of Bergh's graduates who have knowledge of everything from art direction, strategy, writing, PR, and project leading. We'll help you with what your company needs during a whole 8 h working day. It can be anything from ideation to something visual. You get 8 people for 8 hours.
Due to the circumstances, everything will be made through zoom. And due to the same circumstances, all money for the project will be donated to UNICEF's work preventing the COVID-19 pandemic from becoming a lasting crisis for children.
So, we'll help you get going with your problem, while the money goes straight to charity. It's a win-win!
Terms and conditions
This is an initiative that we as students are involved in, Berghs School of Communication has no part of this initiative.  
The winner of the auction receives 8 consecutive hours with the We got your back-team consisting of 8 people. The date of the occasion is decided together between the auction winner and the team, in order for the date to work for both parties. The opportunity may be used no later than June 30, 2020. 
The auction winner will together with the team agree on the assignment that should be performed during the 8 hours. The assignment may be something about marketing or communications. The assignment must be reasonable to perform during the time period. The assignment must not be considered offensive or inappropriate. 
The assignment will be performed through Zoom or any other video conference software.
All the money from the auction will be donated to UNICEF's work preventing the COVID-19 pandemic from becoming a lasting crisis for children. Read more about the campaign here: https://unicef.se/katastrof/barns-framtid-hotas-av-coronapandemin
After the auction is ended, the final amount of the auction will be swished or transferred via bank account to the team. We will then make the payment of the amount to UNICEF. We will need the following information from the auction winner in order to complete the payment to UNICEF: Company name or first and last name, street address, postal code, city, and email address. You will receive a confirmation email from UNICEF once we've made the payment.