SJ needed help to simplify in order to unify – we Zoomed in on the issue
A puzzling brief about a complex project results in smooth teamwork and a simplified SJ. SJ is going high tech and envisioning a unified company. Our job was to make every employee aware. This resulted in a creative concept, strategic guidelines, and a toolbox meant to come in handy when SJ steps into the future.
Scandinavia's leading train operator, SJ, is struggling with a fractured flow of information that makes cooperation difficult. To solve these issues, the company has started a project called SAM. SAM aims to bring SJ's organization closer together by synchronizing systems and creating easy-to-use digital tools.
However, due to its technical and complex nature, the project and its many benefits may be hard to grasp when first encountering it. Our challenge was therefore to help the project team communicate about SAM in a way that creates comprehension, interest and engagement among employees at SJ.
We chose to face this challenge in two ways.
First, we created a concept based on three insights about the project's core — that SAM will simplify, unify and create momentum in SJ's digitalization journey. This concept was then used to build a customized toolbox for the project, containing a tone of voice, a visual identity and several ready-to-use units, such as a manifesto, illustrations and animations.
Second, we wanted to provide the project with a framework to help launch and evaluate the communication. Thus, we developed a channel and content strategy with guidelines on how to reach various targets in an efficient and measurable way. We also produced a document with advice and recommendations on internal communication.
With the toolbox, SJ has an adaptable and easy to use framework for the different levels of communication within the project. They will be able to create and modify content for their internal channels, which enables continuous communication during the project's different phases.
With our contribution, the project team now has a more coherent, articulate and focused view on what they want to achieve and communicate in order to succeed with the project.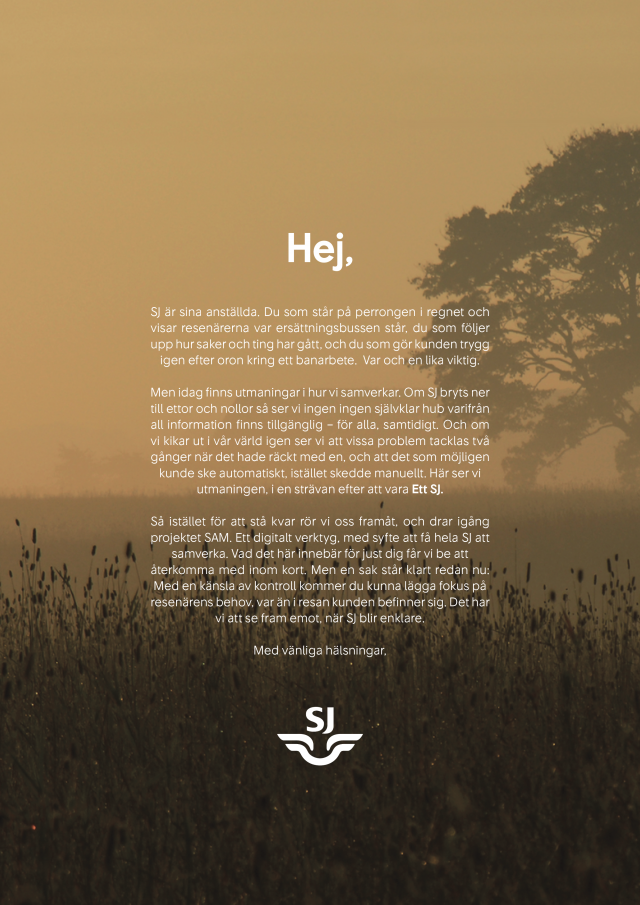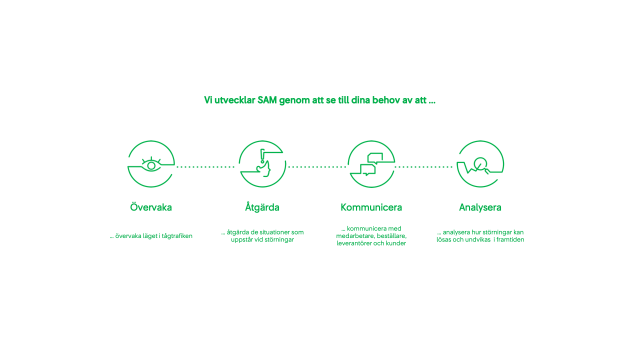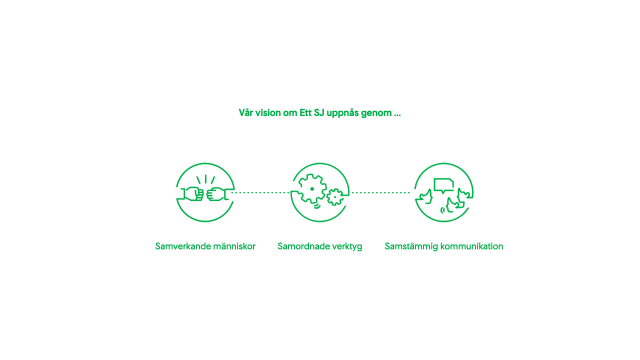 SJ is "the future of traveling". But the future can feel distant these days. Don't worry, here you can travel today!
And since Berghs festival is all about meeting new exciting people we think you should invite someone to join the ride.
All you have to do is:
Download background on this page 
Send the link below to the person you want to meet and schedule what time to travel.
Welcome onboard, upload background and start the journey
Departure time:
Tuesday may 26 9-12 am
Wednesday may 27 9-12 am